Panthers from Florida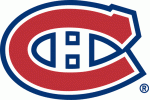 Montreal Canadiens
against
Panthers from Florida
Florida cannot boast of stability of results. There are victories over Vancouver, Buffalo, Arizona, Detroit. But they are immediately replaced by losses to the Rangers, Vegas, Toronto, Dallas … But what the Panthers are constant in is the spectacularity of their battles, which are almost always accompanied by six or more goals. In 15 of the last 20 rounds of the regular season, TB 5.5 passed. The goal difference of the "cats" after 46 games is 152-158, which is an average of over six goals per game.
Latest results
Florida Panthers last matches
Panthers from Florida
–
Maple leaves from Toronto
Panthers from Florida
–
Buffalo sabers
Vancouver Canucks
–
Panthers from Florida
Panthers from Florida
–
Vegas Golden Knights
Panthers from Florida
–
Avalanche in Colorado
Montreal Canadiens
Montreal was showing signs of life. The penultimate team in the Eastern Conference has won three of its last four games. The Victorians were tough, two-for-three with one goal difference and weak spots. Only one of those 4 matches scored more than five goals. Overall, "Hub" is very weak in terms of performance, his goal difference is 120-163 after 45 games.
Latest results
Montreal Canadiens last matches
Winnipeg jets
–
Montreal Canadiens
Montreal Canadiens
–
New York Rangers
Montreal Canadiens
–
New York Islanders
Nashville Predators
–
Montreal Canadiens
Kraken from Seattle
–
Montreal Canadiens
Forecast
It would seem that Florida's victory here is superficial, having won six of the last eight rendezvous. And generally during the tournament he looks much more convincing than his opponent, fighting for a spot in the playoffs. However, Montreal's surge in the last week makes it necessary to refrain from this action. But the goals of the rivals, despite the reticence of the Canadians in this aspect, can be expected in sufficient numbers. This reticence is more than compensated by the open hockey of the American club, as mentioned above. I will only add that in meetings with each other, the game is played almost regularly under the dictation of the Panthers, which again offer Montreal an open style of play in such a form that the opponent is not able to refuse. Ultimately, this translates to six or more goals in a match. There have been at least six goals scored in 13 of the last 15 meetings between the rivals. And there were 8 and 9 and 11 and even 12 successful shots. There may not be 12 this time around, but judging by the available data, viewers are likely to see at least 6 again.
Personal meetings
direct statistics
Montreal Canadiens
–
Panthers from Florida
Panthers from Florida
–
Montreal Canadiens
Montreal Canadiens
–
Panthers from Florida
Panthers from Florida
–
Montreal Canadiens
Montreal Canadiens
–
Panthers from Florida
₽16,000
For registration
BC 1xBet