Spartak win with handicap (-1.5)
Spartak has had a very successful season. After 18 rounds, the team was ranked 2nd in the table, 8 points behind the leader Zenit. In terms of the number of expected goals scored (xg = 1.88) and conceded (xga = 1.15), it ranks 3rd in the RPL. The competition for the championship will be extremely difficult, but it is quite possible to try to win the cup.
After resuming the season, the White-and-Reds reached the semi-finals of the Russian Cup, defeating Lokomotiv (1:0, 4:2). However, in the first match, after a long break in the RPL, Spartak could not break the resistance of the Urals (2:2).
Fakel is struggling to survive in the elite division this season. Over the course of 18 match days, the "flammable" managed to take only 14th place in the table. In terms of the expected number of goals scored (xg = 1.14) and conceded (xga = 1.6) goals, Dmitry Pyatibratov's men are 4th and 5th from the bottom.
In the last round, the team once again drew with Khimki (1:1) for the 11th time. It was the fifth consecutive home draw.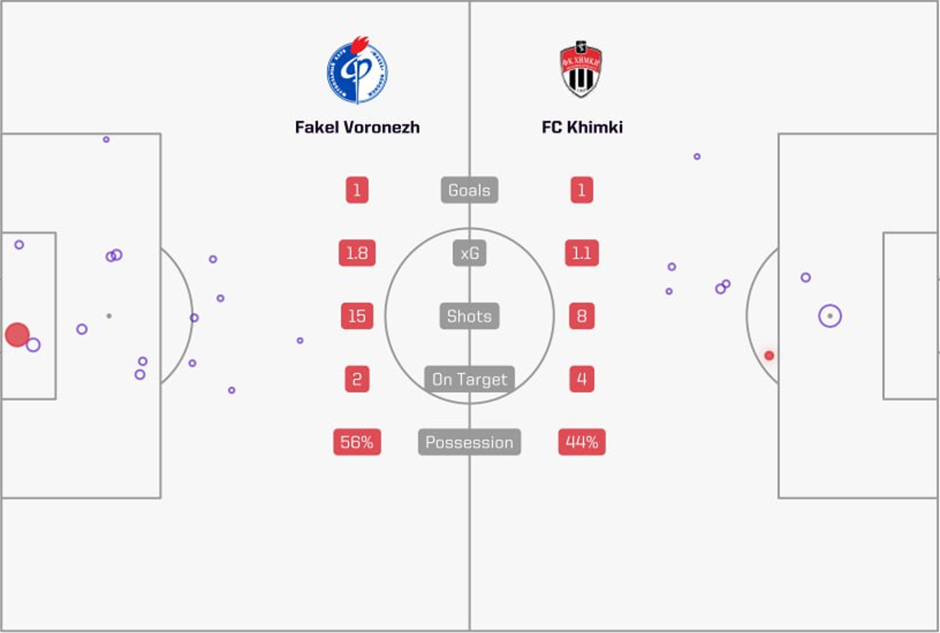 It is worth noting that in away games, the average difference between Fakel's expected goals scored and conceded (xg Diff = -1.54) is negative.
"Spartak" has a deep bench, is one of the best in the league in terms of the quality of positional attack. I think that the White-Reds will have no problems with the away Torch.