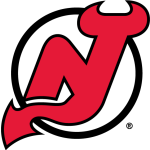 New Jersey Devils
Kraken from Seattle
against
New Jersey Devils
The Devils are a young team that is doing great this season, finishing third in the East and right next to big names like the Carolinas, Rangers and Tampa Bay. Specifically, I would like to say about their performance: the team scored 156 goals, conceded 116. The team total is 6.18 goals per game. We also note that the Devils have reached the required number of points in all their last 5 matches!
Kraken from Seattle
Seattle is also a surprise this season, finishing 4th in the Western Conference with an excellent chance of making the playoffs this season. Amazingly, this team made its NHL debut last season and is now already worthy of taking on the NHL giants. The Kraken scored 161 goals and conceded 139 goals this season, their average total being 6.81 goals per game. In previous matches, the team achieved the number we needed 3 out of 5 times
Forecast
I think that's a small sum, both for the NHL itself and for these teams. This is clearly shown by two personal meetings. Yes, and the number of opponents is not bad for the season, I expect open hockey today because every team needs a win! I think bookmakers are offering us good odds, we have to take it!
₽16,000
For registration
BC 1xBet