Akron is having a great second half of the championship. Under the leadership of Yevgeny Kalashin, the team has not lost 7 games in a row this calendar year. Thanks to this, they climbed to the 13th position in the table and rebounded from the relegation zone by 7 points.
In addition to their success in the championship, Togliatti is doing great in the Russian Cup, where they have already eliminated 3 clubs from the top domestic league. First, Akron overtook Torpedo, and then sensationally knocked out Lokomotiv (2:1 P) and Dynamo Moscow (1:0 P) in penalties.
Spartak will play one division higher than their opponent and will clearly outperform them in execution skills. In terms of the expected number of goals scored (xg = 2.06) and goals conceded (xga = 1.14), the white-and-reds are ranked 1st and 3rd in the RPL, respectively.
In the spring part of the championship, Guillermo Abascal's team loses points a bit more often than before, but this is more likely due to the low realization of their own chances. In the last three rounds, it has significantly outperformed its rivals in terms of expected goals scored (xg). And in the last match against Torpedo (2:1) she broke the personal record of the season in xg.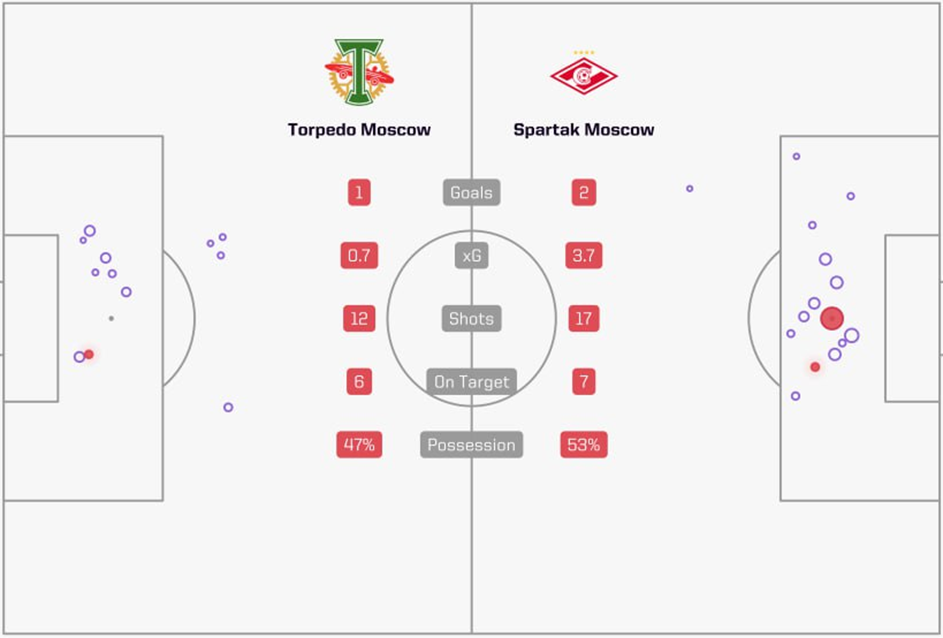 Spartak currently has the best attack in RPL. With only the cup left to fight for trophies this season, I think the favorite will play with maximum concentration in this match and score at least two goals.