Hurricane
Huracan got off to a strong start to the championship, defeating Defens and Justicia (4-2), Banfield (3-2) and Barracas Central (2-0). However, due to participation in the Copa Libertadores qualifiers, the team shows poor results in the national championship. In three matches in a row, they could not win, and in the final there was the first defeat in the league against Estudiantes (1:2).
"Shars" stands out with a solid defense (xga = 1st – 5th) with a rather variable attack (xg = 1.67) at the level of Boca Juniors.
Rosario Central
Rosario Central cannot boast the same balance. The team tries to play aggressively in the last period, relying on the counterattack. For example, in the final away game, she was not afraid to play with a very high defense line (50.17 meters) against Sarmiento, which was dangerous in attack (1:4).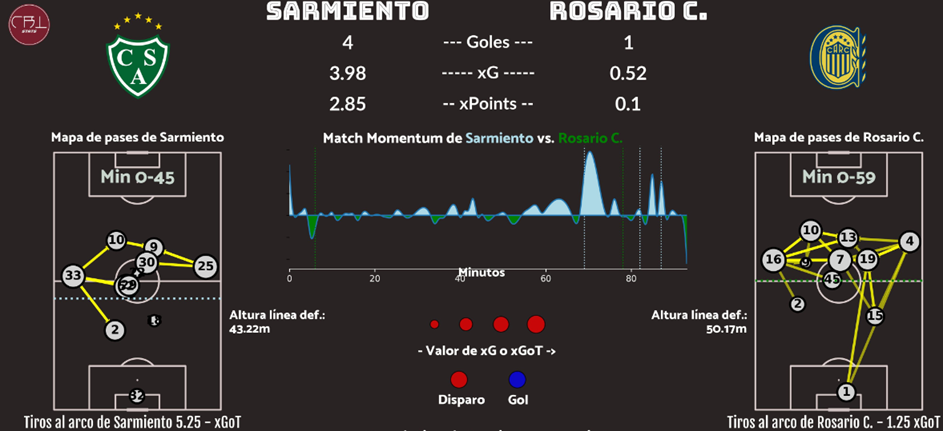 Yellow and Blue's defense in away matches is the worst in the league. On average, it allows you to create an opponent of 2.51 xg per match. This can be partially compensated by a good attack (xg = 1.4), but it was still not enough for at least one away win.
Forecast
I think Huracan will be close to success in this game as Rosario Central will once again try to get their way in a high pressing game. I'm looking forward to a dynamic, productive match.