Handicap Argentinos Juniors (0)
Lanus
Lanus doesn't know the taste of winning three rounds in a row. The team alternately lost to Racing (1:2) and River Plate (0:2), and in the final match they could not break the resistance of Belgrano (0:0). Although in terms of game she looked better and beat her opponent in xg (1.13:0.68).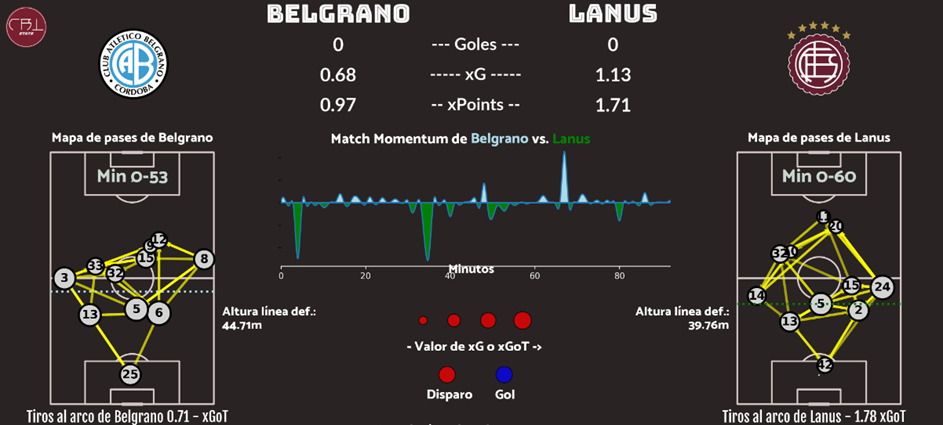 "Granat" is not distinguished by outstanding data both in attack and in defense. In terms of expected goals (xg = 1.23), they are 5th from the bottom, but they cannot compensate with a monolithic defense (xga = 1.23).
Juniors from Argentina
Argentinos Juniors is a balanced team that focuses on possession (61.3% – 2nd place) and gradually increasing the pressure on the opponent's goal. In terms of expected goals scored (xg = 2.13) and goals conceded (xga = 0.8), the Red Bugs lead the league. In all 7 rounds, the team managed to outperform the opponent in xg, but the conversion was missing. For this reason, it can only count on the 14th place in the table.
Forecast
I think Argentinos Juniors will be able to improve their percentage of sales in Lanus, which is not very competitive.