Birmingham
Birmingham City are a team with a distinct counter-attacking model. In terms of time per possession (5.96 s) and number of passes in this time (2.27), he is 3rd from the bottom, and in terms of speed of direct attack on the opponent's goal, he is in the top five.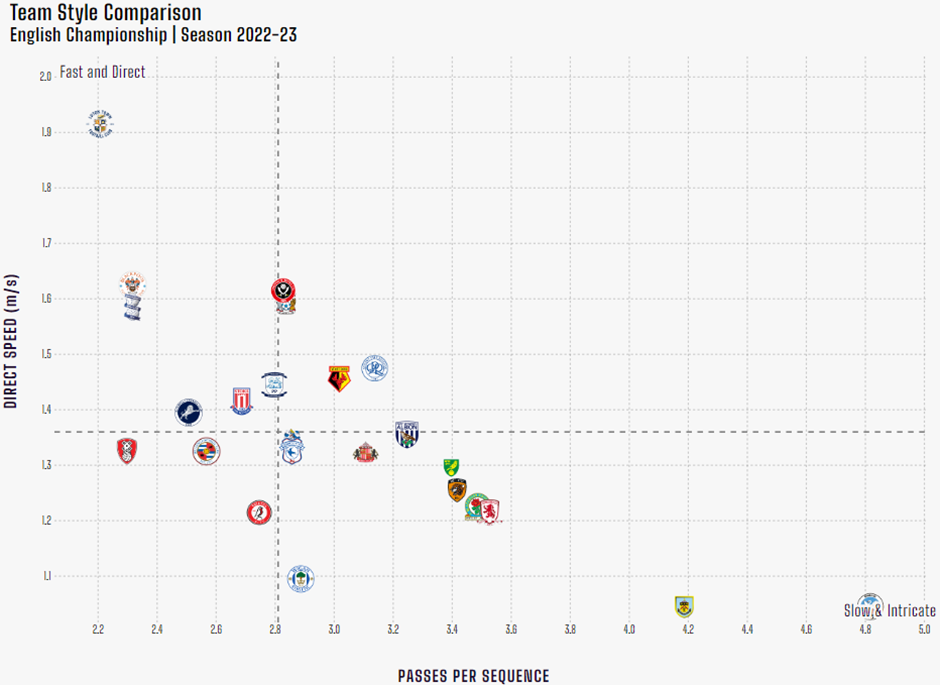 Football players do not always manage to achieve consistency and balance in their game. The biggest problem is mediocre defensive play. In terms of expected goals conceded from set pieces (xga = 28.5), the Blues are second to last in the Championship.
Despite this, Birmingham are approaching the upcoming meeting with a series of 2 victories over quite strong Swansea City (4-3) and West Bromwich (2-0).
Cardiff
Cardiff City are in serious trouble after the World Cup break. Even the appointment of a new coach – Sabri Lyamushi in the 29th round did not help to create a miracle. Under his leadership, Błękitni lost 3 matches in a row with a total score of 1:5. This extended an 11-match winless streak.
At the same time, it is worth noting that in all these matches the team played relatively well and was practically on par with their opponents in terms of xg, while Hull City did quite well.

At the moment, the club is 21st in the table with Wigan, ahead of them by additional indicators. The desire to protect yourself from leaving will be one of the main motivating factors.
Forecast
Cardiff City are motivated and, according to xg, are playing at a decent level. On the other hand, Birmingham City are currently impressed with a 2-0 derby win over West Bromwich Albion, but let's not forget they have one of the worst defenses in the league. I'm hoping for a good match.