Torpedo is an absolute outsider of the championship. Out of 18 matches, the team managed to get only 1 win and deservedly takes the last place in the table. The difference from the saving 12th line is 12 points.
In terms of expected goals scored (xg = 0.64) and conceded (xga = 2) goals, Autozads are the worst in RPL.
After the resumption of the championship, the team was still presenting itself at the same level and only thanks to incredible luck it was possible to make up for the defeat against Krasnodar (2:2).
Before the winter break, Ural, thanks to 17 points out of a possible 21, broke free from the relegation zone by 8 points and took 10th place in the table. After the resumption of the season, Viktor Goncharenko's team extended their unbeaten streak. First, she knocked out Rostov (1:1, 2:1) in the quarterfinals of the Russian Cup, and then took points from Spartak (2:2) on his court.
The match turned out to be exciting and "rocking", but the "bumblebees" coped with the pressure and deservedly deserved a draw.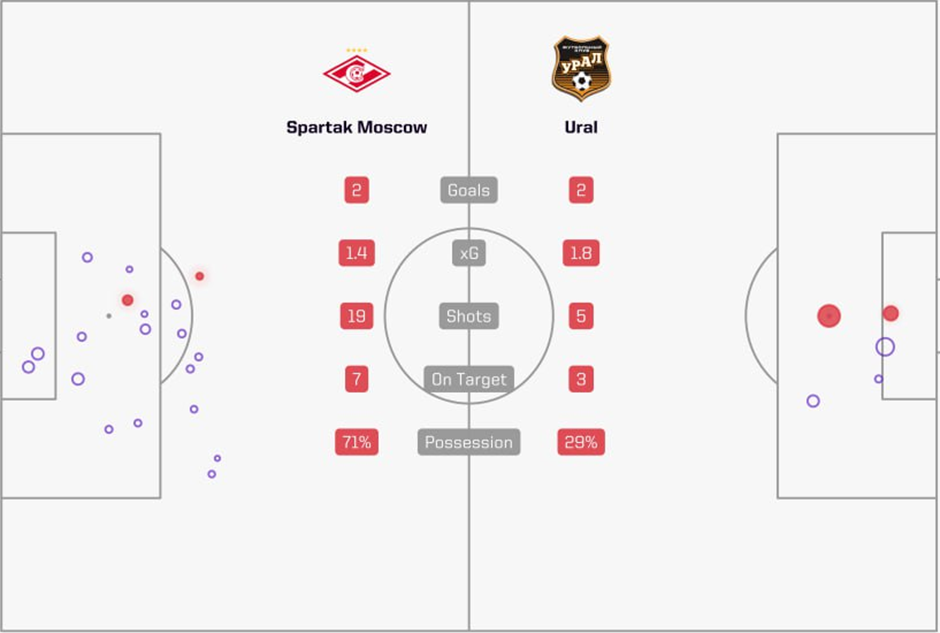 Ural showed excellent functional readiness against one of the best teams in the championship at the moment. I don't think there should be any problems in a match against an outsider.