The exact number of goals: 2-3
"Achmat" had a good time in the autumn part of the championship, after 17 rounds he managed to climb to the 6th place in the table. Grozny creates an average of 1.36 xg per game with the same number of allowed ones.
After the resumption of the season, the team easily defeated Ufa (2:1) in the 1/32 finals of the Russian Cup. In the next game, Achmat gave his best match of the season in terms of shots (26) and expected goals (2.8) in the 18th round of the RPL, beating Orenburg (3:1).
But in this game, rather, the "gas workers" allowed the opponent to dominate so much that they even lost the competition.
Lokomotiv failed in the first part of the championship. Being in 14th place in the table after 17 rounds, it was urgent to change something and save the season. The management of the club decided to appoint a new coach, Mikhail Galaktionov. In addition, the squad was replenished with promising strikers in the persons of Pinyaev (3+2) and Glushenko (5+7), the most experienced Artem Dzyuba (3+0) also arrived.
After the resumption of the season, the "railwaymen" lost to "Spartak" (0:1, 2:4) in the quarterfinals of the Russian Cup. However, in the first match after a long break in the RPL, they managed to win a clear victory over Rostov (3:1).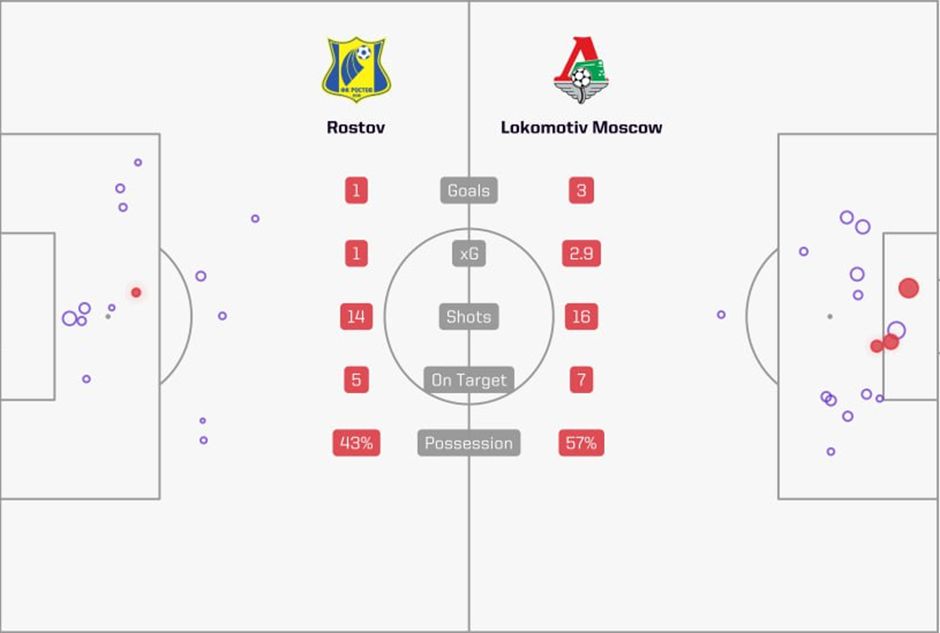 The real performance was arranged by Artem Dziuba, who scored a hat-trick.
I think that in the upcoming meeting Lokomotiv will still present bright football in attack, but most likely they will not be able to leave their goal intact. Akhmat usually fits in perfectly with top teams and has already scored in 14 rounds in a row.