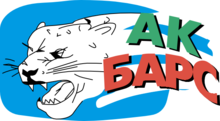 AK Bars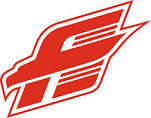 Van
against
AK Bars
AK Bars is going very well in the tournament, winning eight of the last ten matches. For victories, Kazan do exactly what it takes and are not eager to bother with point activity. The goal difference of the "leopards" after the 52 rounds played is an average of 132-126, not even reaching five goals per match. In 14 of the last 20 matches, Ak Bars played under 5.5. There is nothing particularly surprising in this, Bilyaletdinov has always been involved in indoor hockey, both at the club level and in charge of the Russian national team.
Latest results
Last matches Ak Bars
AK Bars
–
Salavat Yulayev
Van
Avangard's scoring isn't much better, 147-120 goals after 51 battles, averaging about five goals per game. Like their upcoming rival, Omsk is marching very confidently through the tournament, sharing 3-4 spots in the Eastern Conference with Metallurg. The Hawks have won 8 of the last 10 games. Avangard rarely pleases spectators with goal drops, in 11 of the last 15 rounds of the championship they go through the bottom.
Latest results
Avantgarde last matches
Van
–
Magnitogorsk metallurgist
Forecast
Teams are adjacent in the table, only one point separates them, and it is difficult to predict in advance how they will share these points in a personal confrontation. Do not expect opponents and extravagant scoring. Indicators of their overall performance and goals were recently mentioned above, these indicators are very modest. I will only add that when the rivals meet each other, they mostly realize the tactical pleasures of coaching, putting aside the entertainment of the game, and with it the goals scored. On 10 of the 14 extreme dates, the teams did not score more than five goals. Why are there five, they failed to break through TB ​​3.5 in 8 cases. Certainly, in the upcoming duel, the opponents will primarily squeeze the opponent out of their zone, minimizing his contact with his own goalkeeper. Certainly, once again, the fight will go to a meager number of successful throws. Spectators will probably never see more than five lights outside the team's goal again.
₽16,000
For registration
BC 1xBet